Broughton - Communication Networks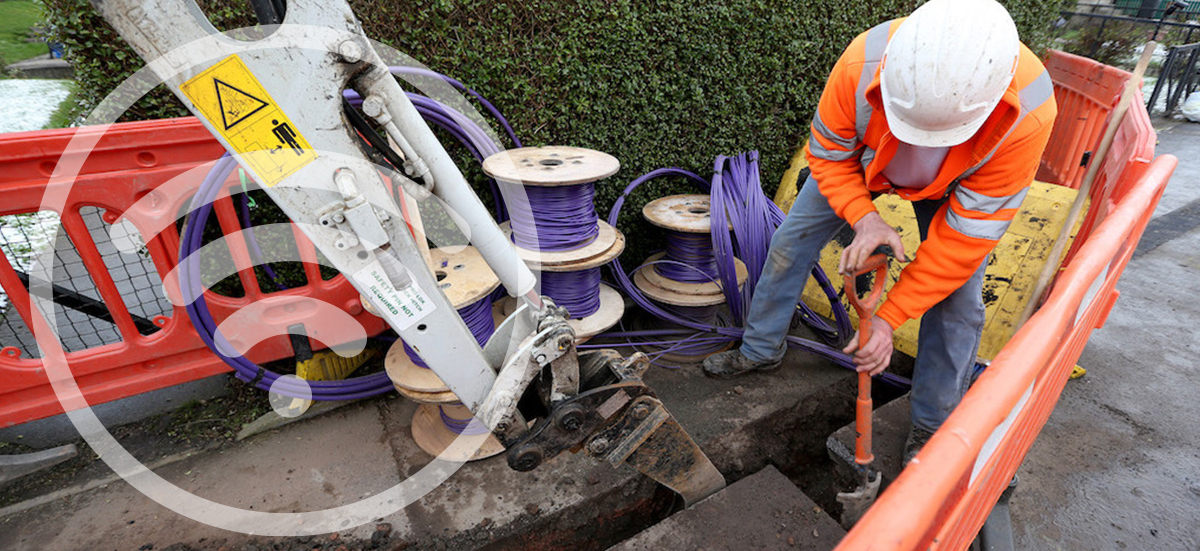 Broughton Contracting & Utility Services | Communication Networks
We provide network build support to enable our clients to deliver essential fibre broadband & communication services throughout the East & West Midlands. Over the past decade we have provided our clients with a full turn key solution in enabling them to build their networks & roll out a faster, more reliable broadband service. From initial design & planning through to final completion, we offer a first class, end-to-end civils support service for both FTTP narrow trenching & conventional network builds. Our range of services include:
Trenching & Duct Laying.
FTTP Narrow Trenching.
Joint Chamber & Box Building.
Cabinet Installation.
Test Rod & Rope.
Cable & Fibre Installation.
24/7 – 365-day Network Support.