Broughton Services
Service at the cutting edge
Broughton - Contracting & Utilities
ELECTRICITY – WATER - WASTEWATER – GAS – TELECOMMUNICATIONS – HIGHWAYS LIGHING – CIVIL ENGINEERING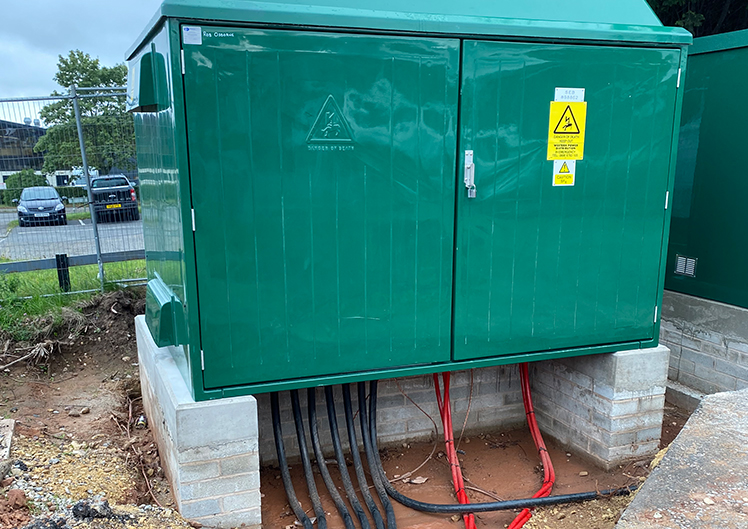 Electricity
We have experianced teams within the electricity sector that can provide Distribution Network Operators and term contractors with the added support of trench excavation to install ducting or lay cable through to final connections and terminations, our range of electricity services include:
Open – Cut trenching & duct laying.
LV & HV Cable installation inc laying & pulling.
Joint bay excavation.
Jointing & terminating.
Substation Installation, plinth building & associated civil works.
Link box installation & cabinet building.
24/7, 365 day fault support.
Traffic Management Hire.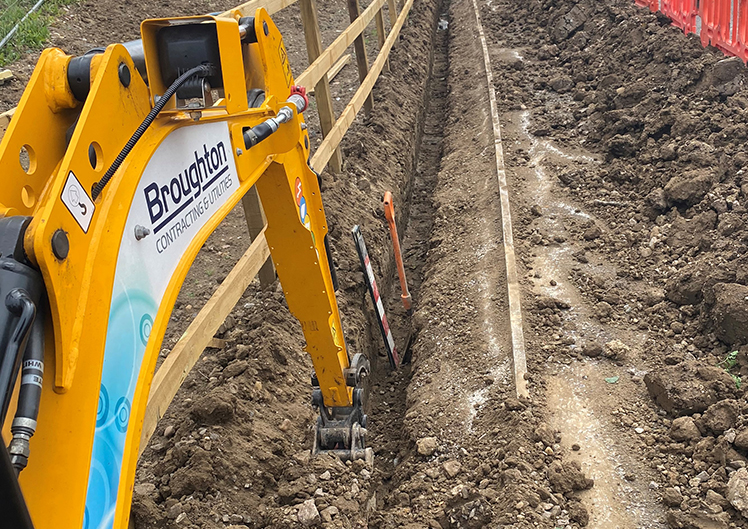 Water
We can provide support teams to the water industry, undertake renewals, repair, reactive maintenance and rehabilitation of all underground clean water services and mains. Our range of water services include:
Reinforcement to increase overall capacity.
Rehabilitation of existing infrastructure.
Repairs & reactive maintenance.
Planned maintenance.
Mains bursting & slip lining.
Network extensions.
Impact moiling.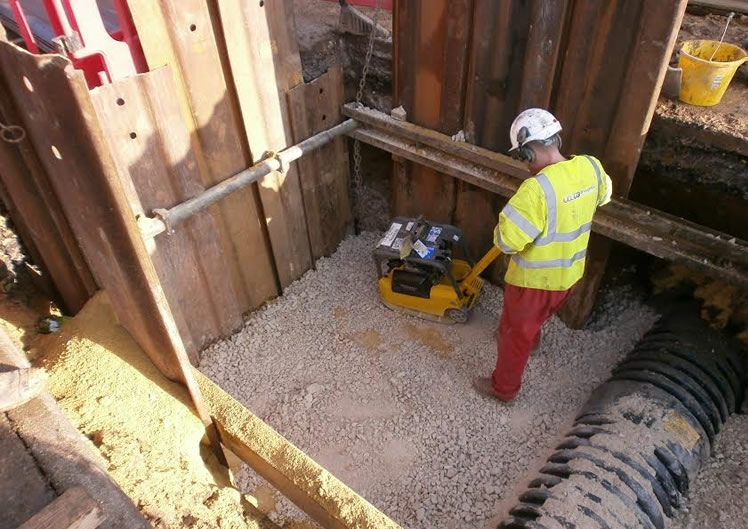 Waste Water
We provide a number of service to the waste water industry, installing pipelines for new storm and foul water systems of various diameters and depths, including breach connections for privet and public sector clients together with maintaining existing infrastructure . Our range of waste water services include:
Sewer connections.
Repairs & reactive maintenance.
Iron work frame & cover replacement.
Pipeline installation & Repairs.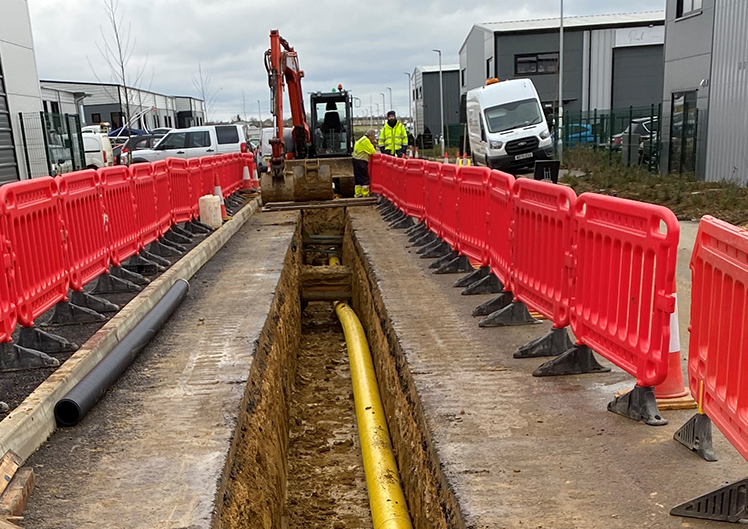 Gas
Working alongside our clients, we can provide teams to assist with the associated Civils works required to maintain, replace and extend the gas networks mains and services. Our range of gas services include:
Mains & services replacements & renewals.
Mains bursting & slip lining.
Open – cut main laying.
Network extensions.
Electro fusion & butt welding.
Impact moiling.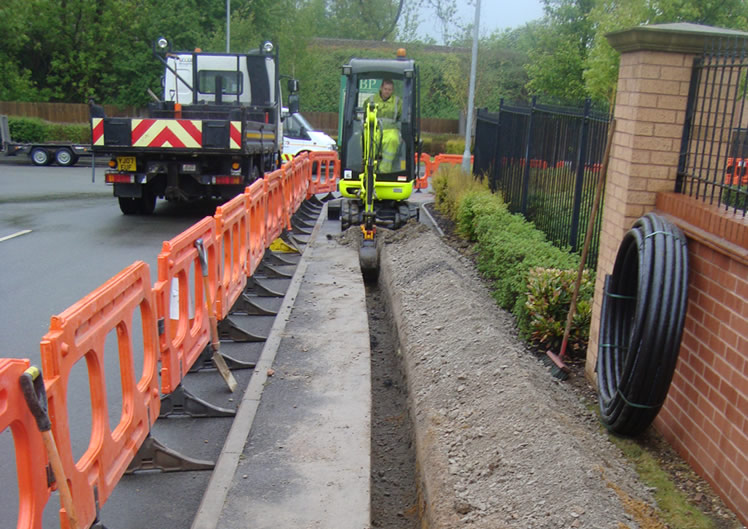 Telecomunications
We have a number of teams working within the telecommunication sector, undertaking works for Carillion Telent (JV) / BT Openreach, providing the installation of new plant and infrastructure together with all associated repairs, maintenance, extensions and upgrades to their local and national networks. We are currently working in partnership to install the new fibre broadband infrastructure into local exchange areas, this includes the installation of the new green cabinets and associated civils works.
Open cut excavation / duct laying.
Joint chamber construction / box building.
Plinth construction.
Cabinet installation & re-shelling.
Damaged & Blocked duct location & repair.
Cable pulling & Installation.
Cable recovery.
Frame & cover installations.
Diamond drilling.
24/7, 365 days a year network support.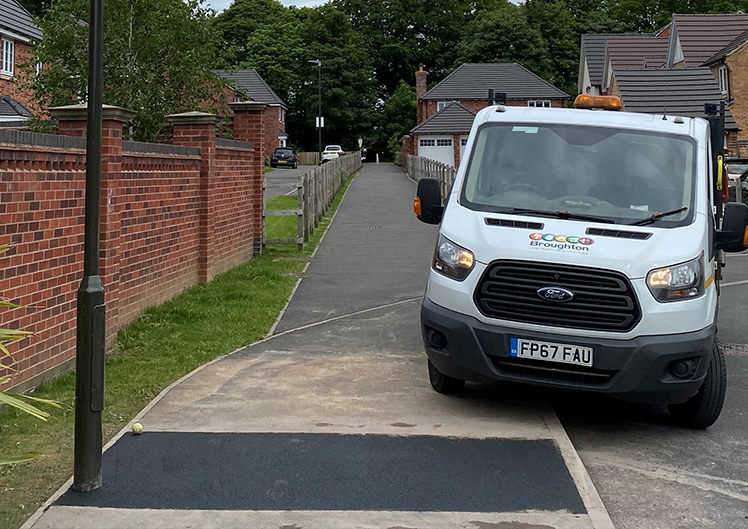 HIGHWAY/STREET Lighting
We have a wealth of experience within this sector, we are fully accredited to the Highway Electrical Registration Scheme (HERS) and work alongside a number of local authorities maintaining local street lighting, our range of lighting services include:
Column installation & removal.
Lit bollard & illuminated sign installation.
Feeder pillar & inspection chamber installation.
Open-cut trenching & duct laying.
Routine & reactive maintenance.
Connections & associated electrical work.
Inspection & testing.
Maintenance & overhauls – Cyclic Maintenance.
24/7 Emergency call out.
Traffic Management Hire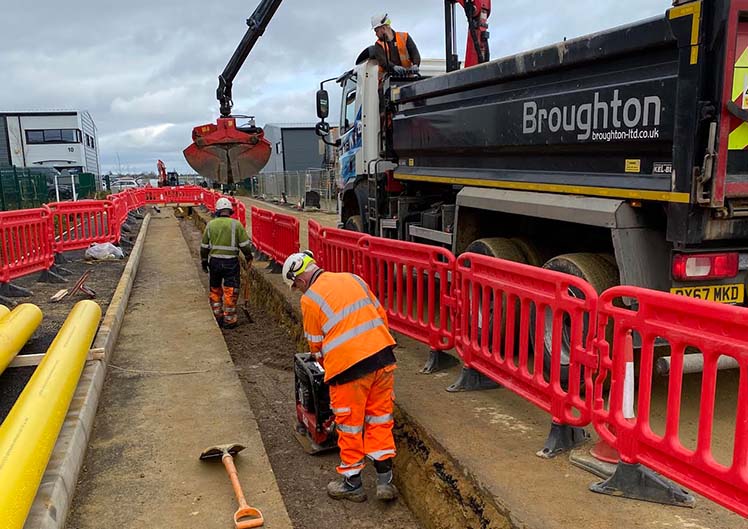 Backfill & Reinstatement.
To complement our range of excavation services within the utility industry, we have dedicated backfill and reinstatement teams on hand to ensure our works are shut down within the confines of local authority opening notices, This includes the facility to provide real time photographic evidence of works progress to our clients, ensuring 0% defective work rate. We are able to offer all aspects of backfill and reinstatement works to both the public highway and private land from minor works to resurfacing schemes. Our services include:
Waste removal & recycling.
Backfill of open excavations to HAUC spec.
Reinstatement of tarmac & asphalt roads & footpaths, concrete roads & footpaths, modular paving & flags, verge & unmade surfaces & concrete kerbs & edgings.
Reinstatement of specialist surfaces including anti-skid, resin bonded and road markings.
All operatives are trained to NRSWA standard.
Comprehensive range of specialist vehicles & plant including purpose built 7.5T insulated trucks, hot boxes and grab Lorries.
Chapter 8 signs & barrier collection service.